Brewing | AeroPress | Columbia Eduardo Loaiza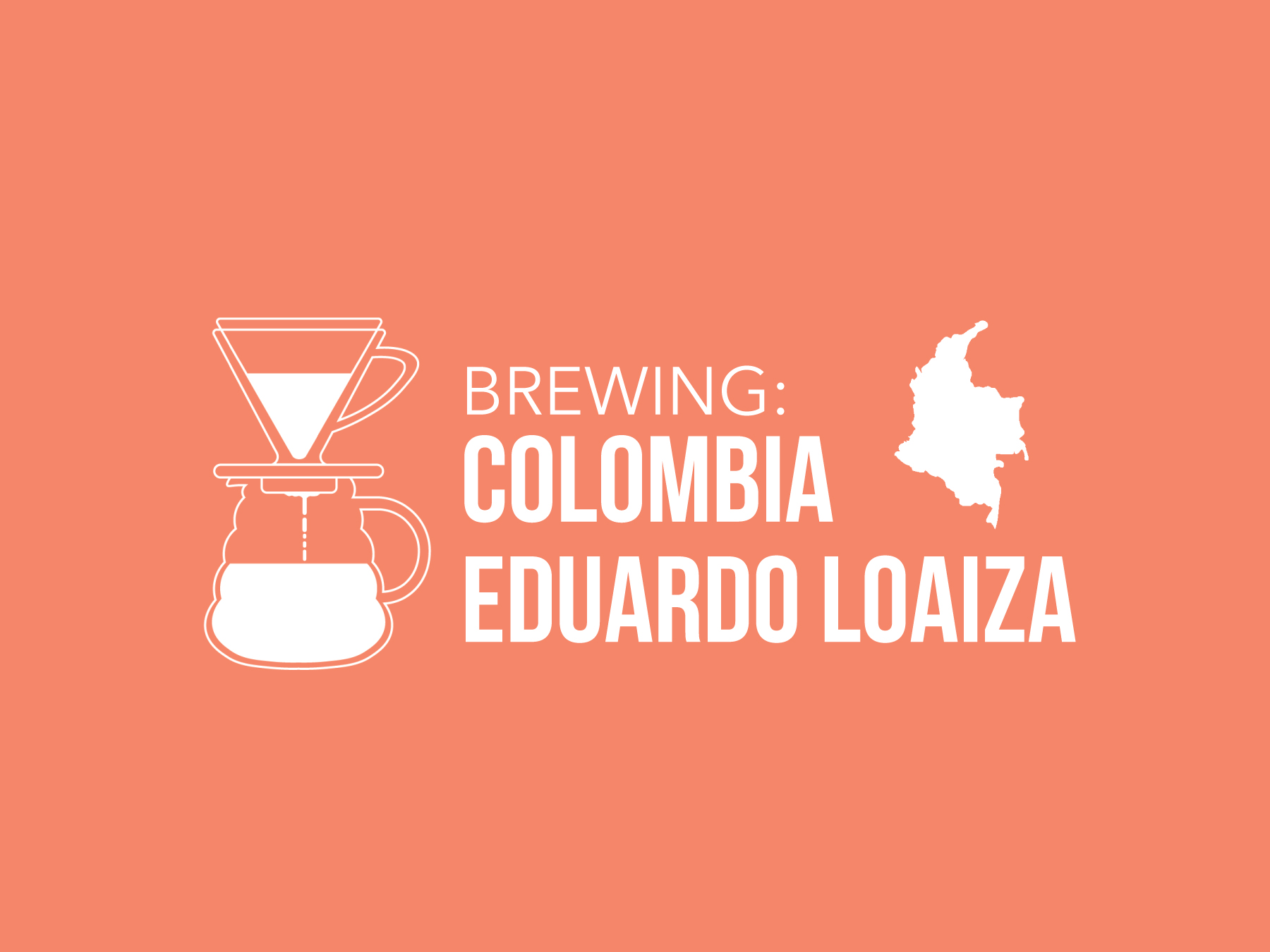 We're back with another addition to our brewing series, this time we're sharing an AeroPress recipe for one of our newest arrivals, Columbia Eduardo Loaiza!

As always our inspiration behind this series is to help our community, either begin their journey into manual brewing methods, or act as a starting point for additional tweaking and calibration for those who are more seasoned.

Each post will include recipes for at least one of these three popular manual brewing devices (Chemex, V60, and Aeropress), and will include grind settings based on a Baratza Encore, a popular entry-level home burr grinder. We are excited to team up on this series with Alex Wallace (@wallacecoffee on Instagram), who will be contributing his personal recipes and findings with each coffee.

So without further ado, let's brew some of this new Colombia!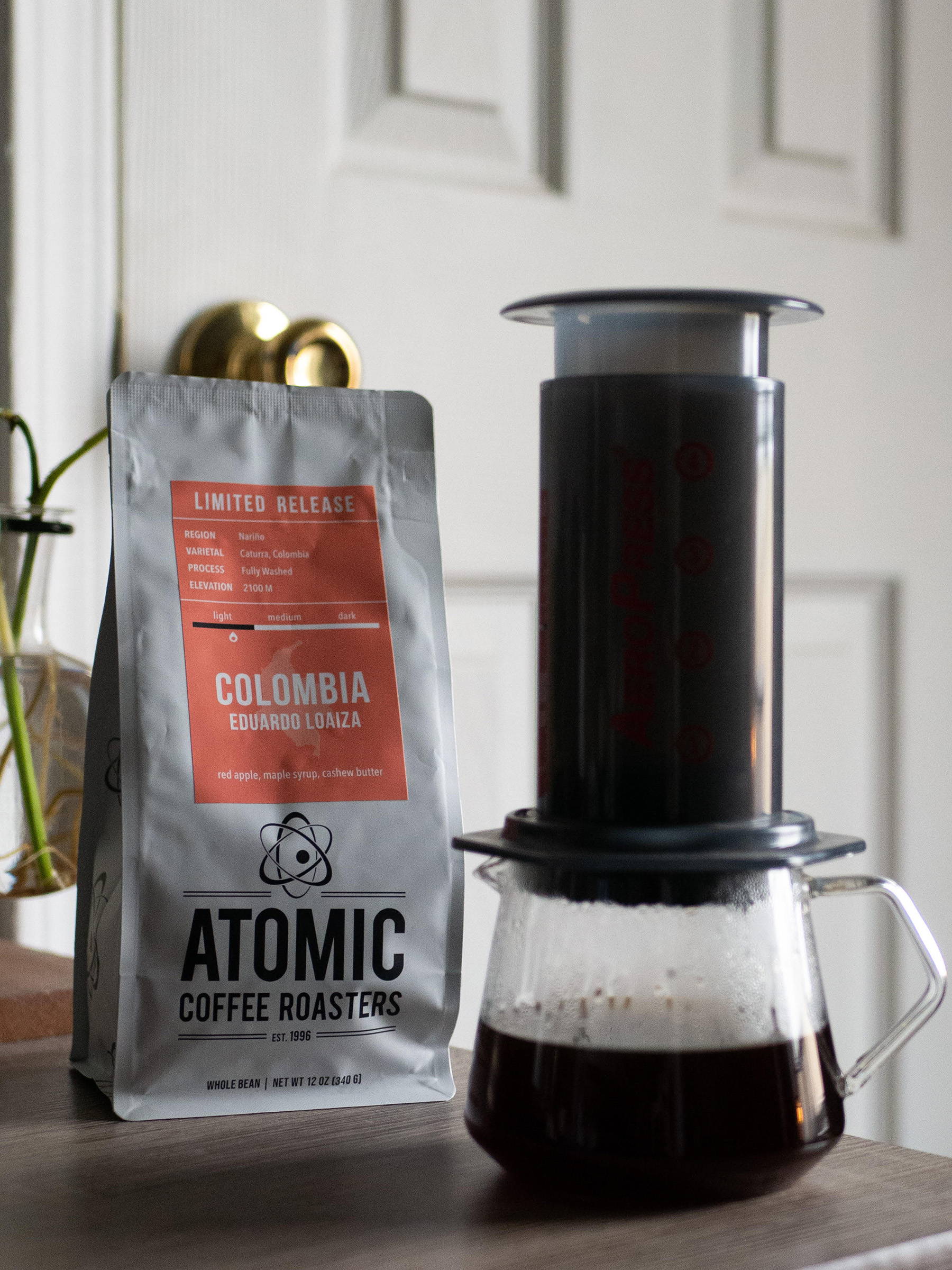 COLUMBIA EDUARDO LOAIZA
Region - Nariño, Colombia
Varietal - Caturra, Colombia
Process - Fully Washed
Elevation - 2100 M
We Taste - Red Apple, Maple Syrup, Cashew Butter
Nariño coffees are known for their high acidity, sweetness, and intense aroma, and this micro lot showcases these qualities beautifully. This is in part due to its high elevation, and climate, as the cool temperatures at night prolong the time it takes coffee cherries to grow. This results in the plant producing additional sugars.
Eduardo Loaiza is the owner of Finca San Joaquin, which has about 8,000 trees in production across 2 hectares, 80% of which is Caturra. This is a washed coffee with a 48-hour fermentation process which is sun-dried on patios.
We can't get enough of this coffee (seriously.. we were only able to buy a few hundred pounds!) and are going to be savoring it for the short time it's around.
ALEX SAYS...
This lovely washed Colombia is tasting really delicious on the AeroPress, giving it a very creamy and juicy mouthfeel with huge sweetness in the cup. Getting really nice impressions like juicy red apples, sweet maple syrup, cashew butter, and a nice orange acidity in the finish. This will be a banger on any brew method as well, which is something I really appreciate about the balanced roasts from Atomic!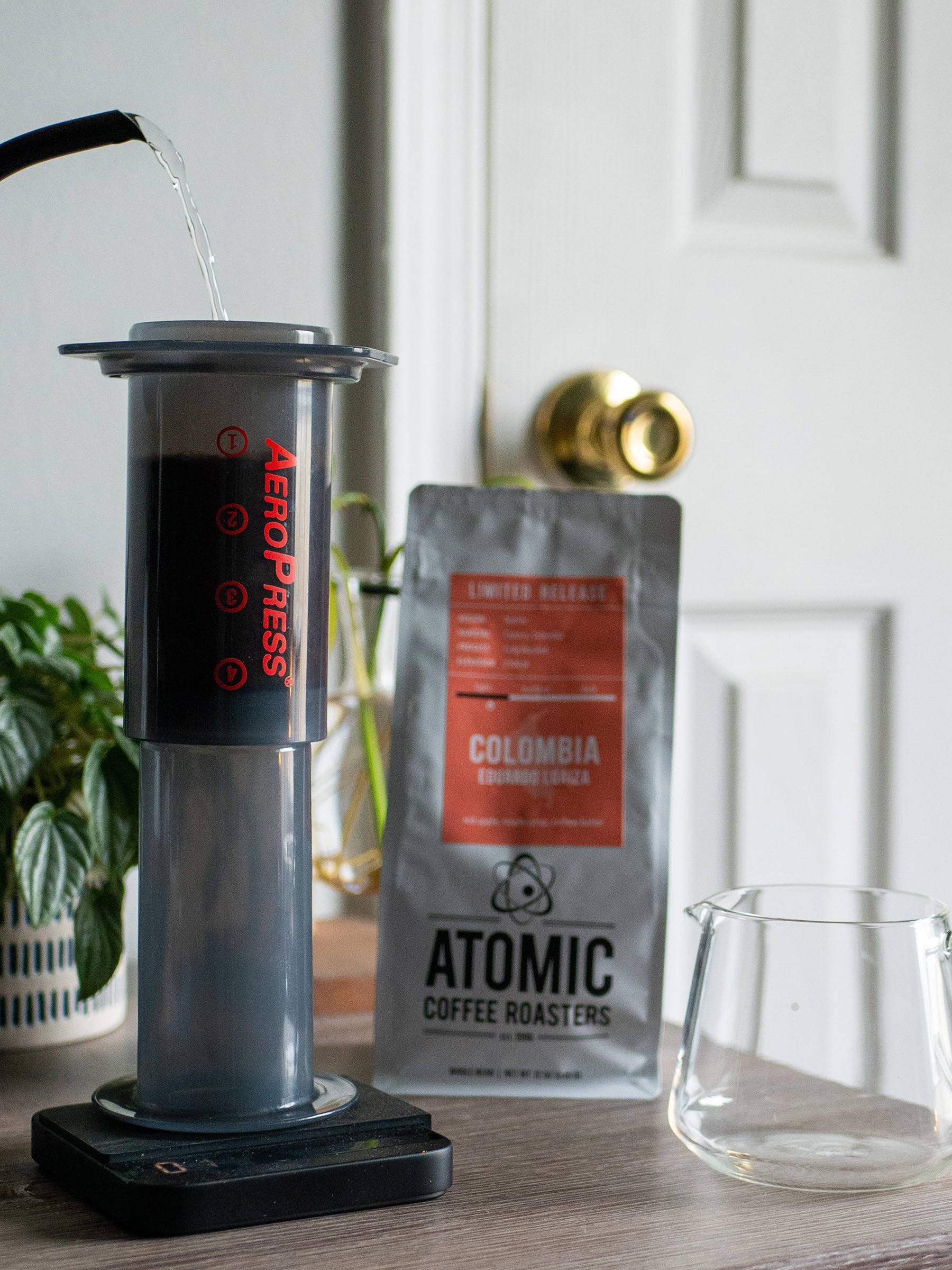 AEROPRESS RECIPE
Quick Facts
Method: AeroPress (inverted)
Ratio: 15g coffee / 245g water
Grind: ~ 17-19 setting on Baratza Encore (roughly 530 microns)
Water Temperature: 208F
Filter: Aesir filters or 2 standard AeroPress filters

Brew
0:00 - 245g | Stir 8 times
Put cap on and steep until 2:30
Flip and slow press until around 3:00 - 3:15
1. Boil - Start by filling up your kettle with water. If you have an electric kettle, set the temperature to 208F. If not, bring the water to a boil then let cool for a moment before brewing.
2. Grind - Weigh out 15g of coffee, and grind on your Baratza Encore at setting 17-19.
3. Add to Aeropress - Add your coffee to the AeroPress, on top of your scale. For the "inverted method", the piece with the plunger will be on the bottom, with the plunger facing upwards. Pop the other piece on top, then pour in your coffee (so coffee is sitting inside the top piece, and on top of the "plunger". Make sure your coffee bed is evenly leveled.
4. Pre-wet Filters - Grab your two filters, place them inside the cap, and pre-wet them with warm water. This avoids any papery tastes in your coffee. This is also a good chance to pour some warm water in your mug, to avoid coffee cooling upon contact. Keep your filters and mug to the side for now.
5. Begin Brewing - Make sure your scale is zeroed, and start your timer. Add 245g of water, then stir eight times to ensure all grounds are saturated. Secure your filters and cap and steep until 2:30.
6. Continue Brewing - At 2:30 flip the Aeropress over onto your favorite mug, and press down slowly. You'll know when you're done pressing when you hear the hissing sound - try to time it so that happens at around 3:00 to 3:15.
7. Enjoy! - Pour into your favorite pre-warmed mug, and enjoy!
---