Brewing | Kalita Wave | Guatemala Candelaria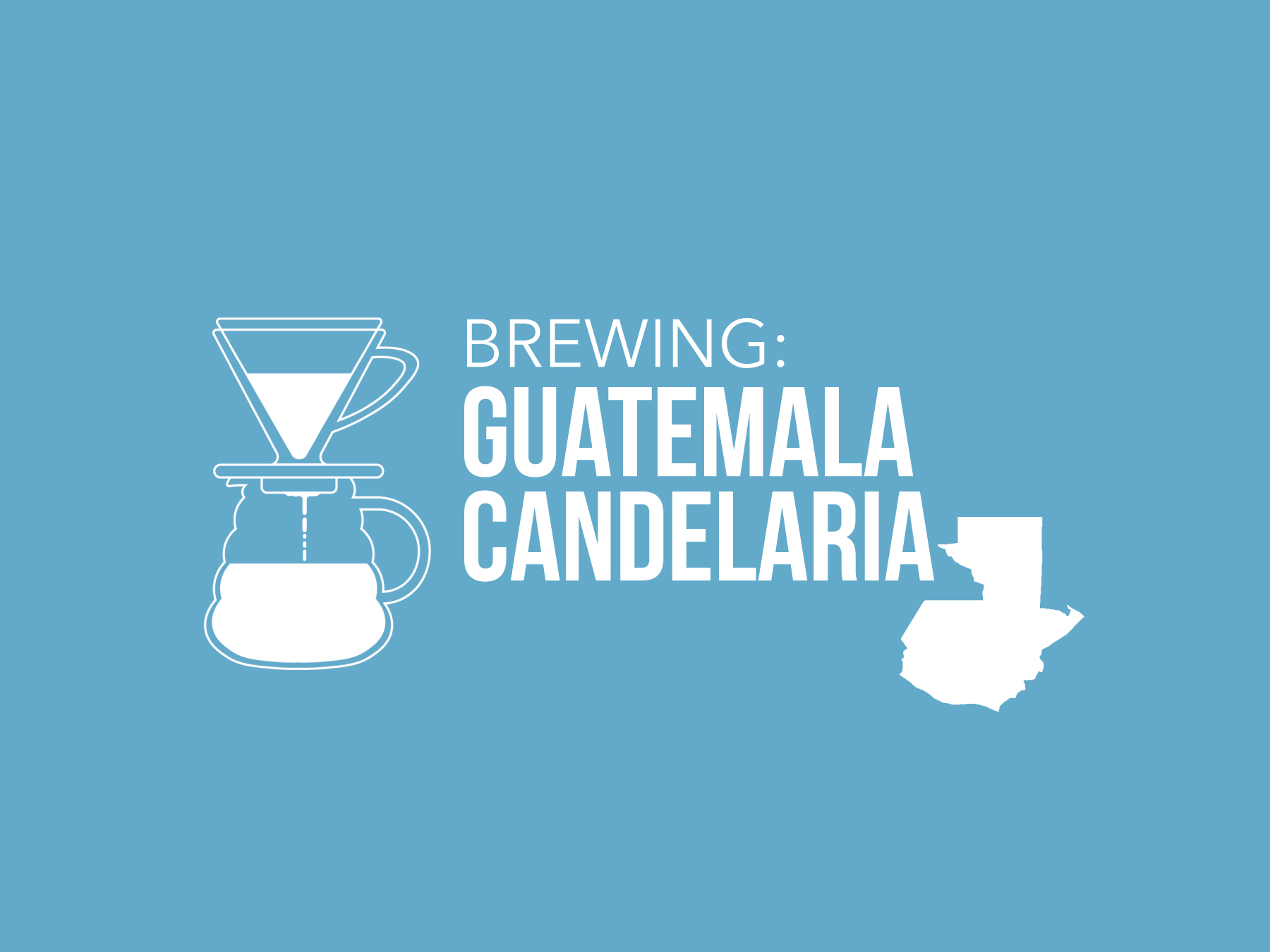 Welcome back to another addition of our brewing series, this time we're sharing a Kalita Wave recipe for one of our newest arrivals, Guatemala Candelaria!

As always our inspiration behind this series is to help our community, either begin their journey into manual brewing methods, or act as a starting point for additional tweaking and calibration for those who are more seasoned.

Each post will include recipes for at least one of these three popular manual brewing devices (Chemex, V60, and Aeropress), and will include grind settings based on a Baratza Encore, a popular entry-level home burr grinder. We are excited to team up on this series with Alex Wallace (@wallacecoffee on Instagram), who will be contributing his personal recipes and findings with each coffee.

So without further ado, let's brew some of this new Guatemala!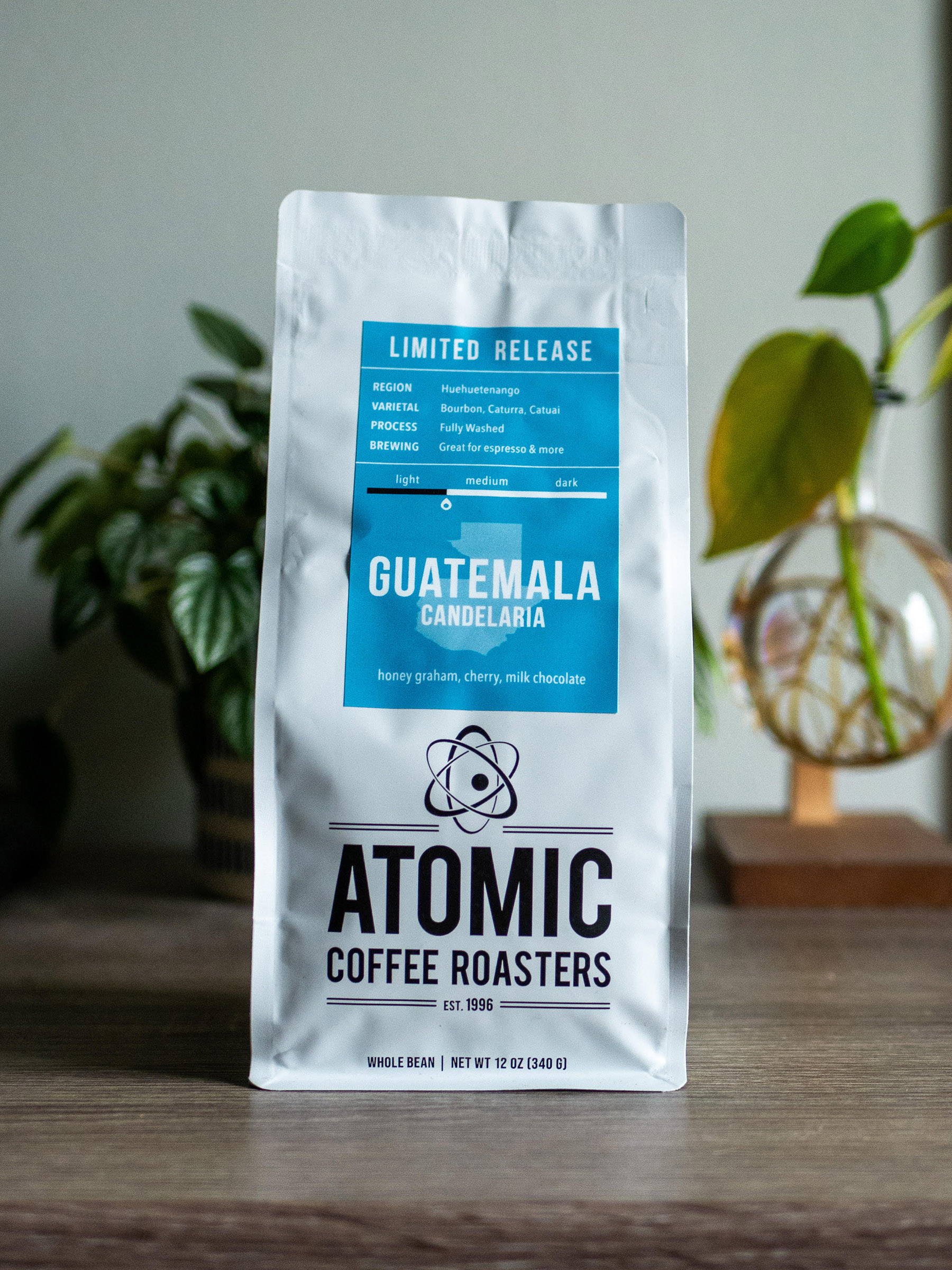 GUATEMALA CANDELARIA
Region - Huehuetenango, Guatemala
Varietal - Bourbon, Caturra, Catuai
Process - Fully Washed
We Taste - Honey Graham, Cherry, Milk Chocolate
ALEX SAYS...
This really nice fully washed Guatemala is a well balanced coffee that's perfect for my morning cup. It's easy to drink and very comforting which is what I love about Guatemalan coffees. In the cup I'm getting lovely notes of honey grahams, maraschino cherries, milk chocolate, and hazelnuts. It also has a round vanilla sweetness in the finish. This coffee is super versatile as well. It'll be delicious regardless of your choice of method – whether it be pour over, batch brew, cold brew, or even espresso!
KALITA WAVE RECIPE
Quick Facts
Method: Kalita Wave
Ratio: 18g coffee / 288g water
Grind: 22 clicks on Baratza Encore
Water Temperature: 206F

Brew
0:00 - 45g
0:45 - 132g
1:10 - 210g
1:40 - 288g
Total Brew Time: ~2:40
1. Boil - Start by filling up your kettle with water. If you have an electric kettle, set the temperature to 206F. If not, bring the water to a boil then let sit for a moment before brewing.

2. Grind - Weigh out 18g of coffee, and grind on your Baratza Encore at setting 22.

3. Pre-wet Filter - Place your Kalita Wave on top of the vessel you plan to brew into, and place a filter into the Kalita. Pour warm water over the filter, until you hit every spot. This avoids any papery tastes in your coffee. It also pre-warms the Kalita and your brewing vessel, to avoid coffee cooling upon contact. This is also a good chance to pour warm water in your mug as well. Make sure to dump this water out before brewing.

4. Begin Brewing - Place your Kalita Wave / brewing vessel on top of your scale. Add your coffee to the filter. Make sure your scale is zeroed, and start your timer. Add 45g of water, then wait until your timer says 45 seconds.

5. Continue Brewing - At 45 seconds, continue pouring water until you reach 132g. Wait until your timer says 1:10, then pour until you reach 210g. Wait until your timer says 1:40, then pour until you reach 288g.Your total brew time, the point where you can take your Kalita off the brewing vessel, should be about 2:40.

6. Enjoy! - Pour into your favorite pre-warmed mug, and enjoy!
---